Polka dot print is back now!
08 January, 2018
Trend
From prim and right, to bold and challenging. The most stylish combination with a polka dots pattern.
The polka dot print, or dot pattern, is an amazing motive, which can be considered a completely different styles. We observe it in the "Carefree Parisian woman" image, and in the businesswoman's suit. It has the capacity to correct physiological data, but also to inflict enormous damage to the feminine silhouette. This pattern goes in tandem with other prints and complements monochrome look well, it can appear in the evening, day and everyday style. How, where and what combination is up for you to choose, meanwhile Siaspace will show the most popular tandems of the season, suitable for almost all types of figures. Follow us!
Good option
Summer polka dot and an oversized style sweater.
When the weather is not good, but not so frustrating as heavy rain or snow - you can and should, as trendsetters show, get your summer dress or light skirt with a polka dot pattern and put on a warm woolen sweater. You can't go wrong. The shoes for this weather and some bright accessories complete the image.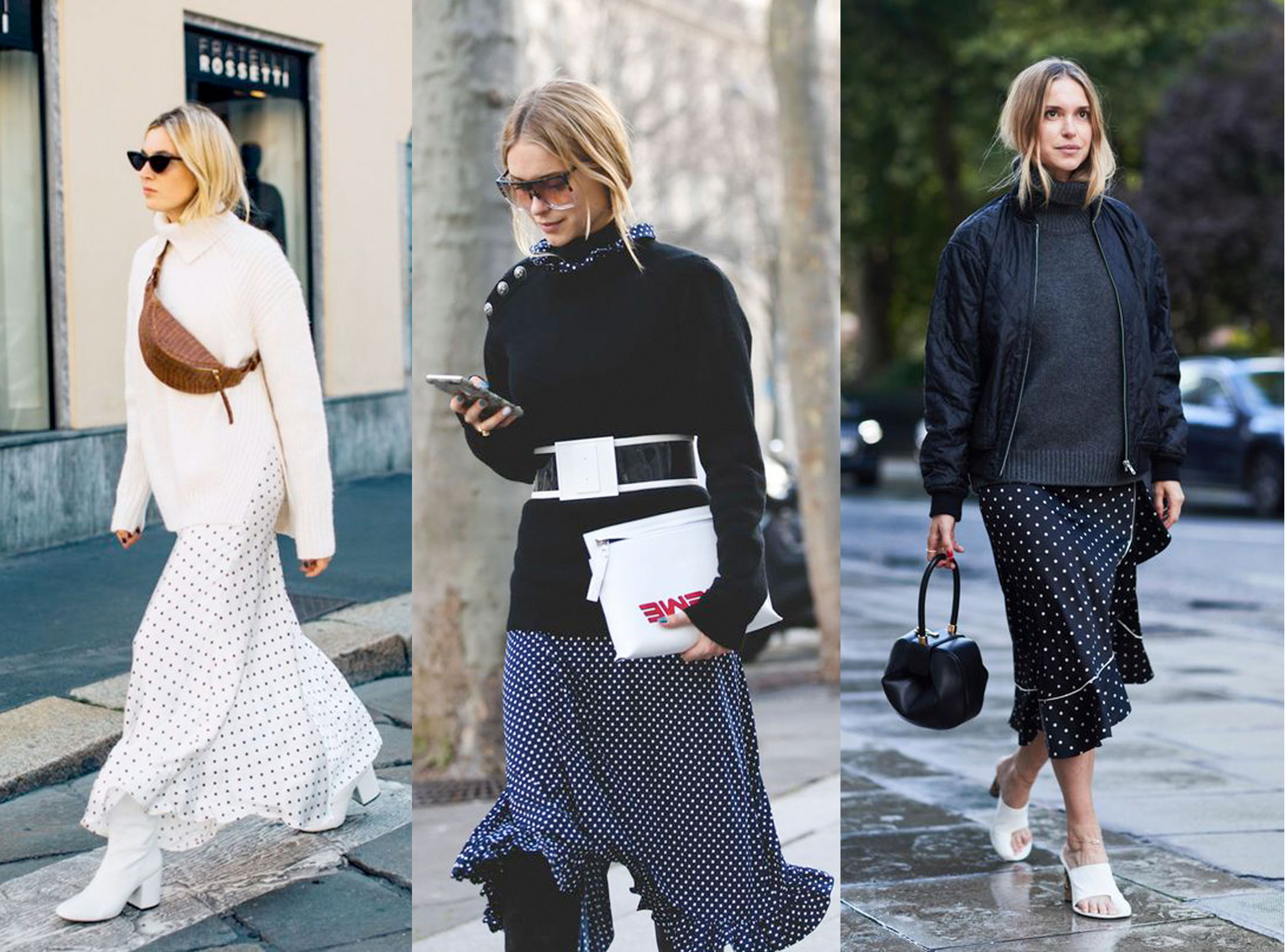 2. Polka dot at the office
There is something not for the office in the print we are discussing today, but why? Polka dot may be very different - from quite unnoticeable (as on the second version blouse), to catchy and bright. As for the office style, we do not advise you to choose strongly screamy things and below we present 2 stylish and restrained images
3. Evening outfit
Transparent blouse with volume sleeves will add effect of lightness to your party outfit. Polka dot flamenco will cartwill you, just add some black leather and red flashes. «Señorita» vibe will follow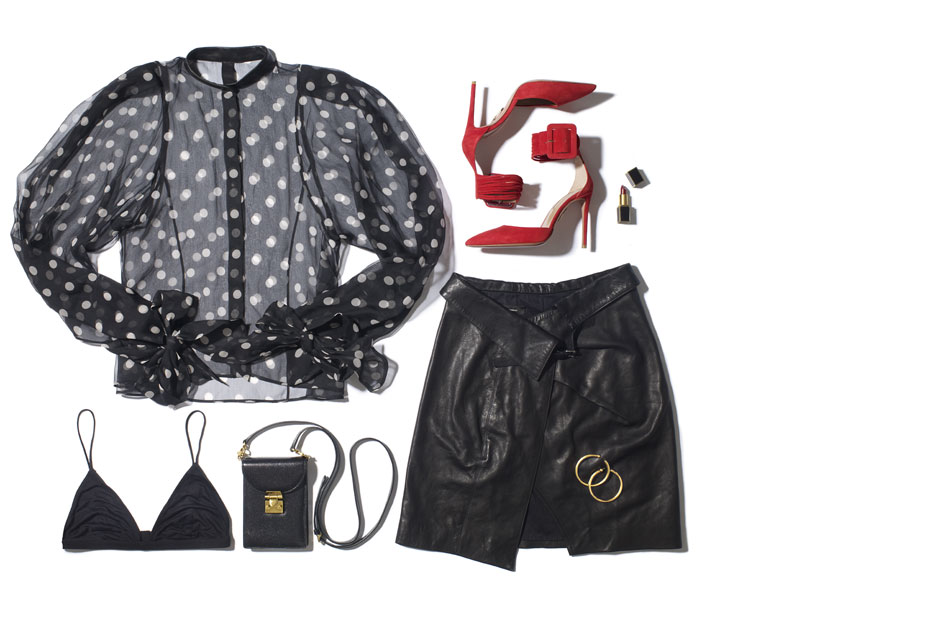 Author: Tetyana Likarenko
More in blog